~Day 3~
Wicked Treasures is one of the many series written by Donna Grant.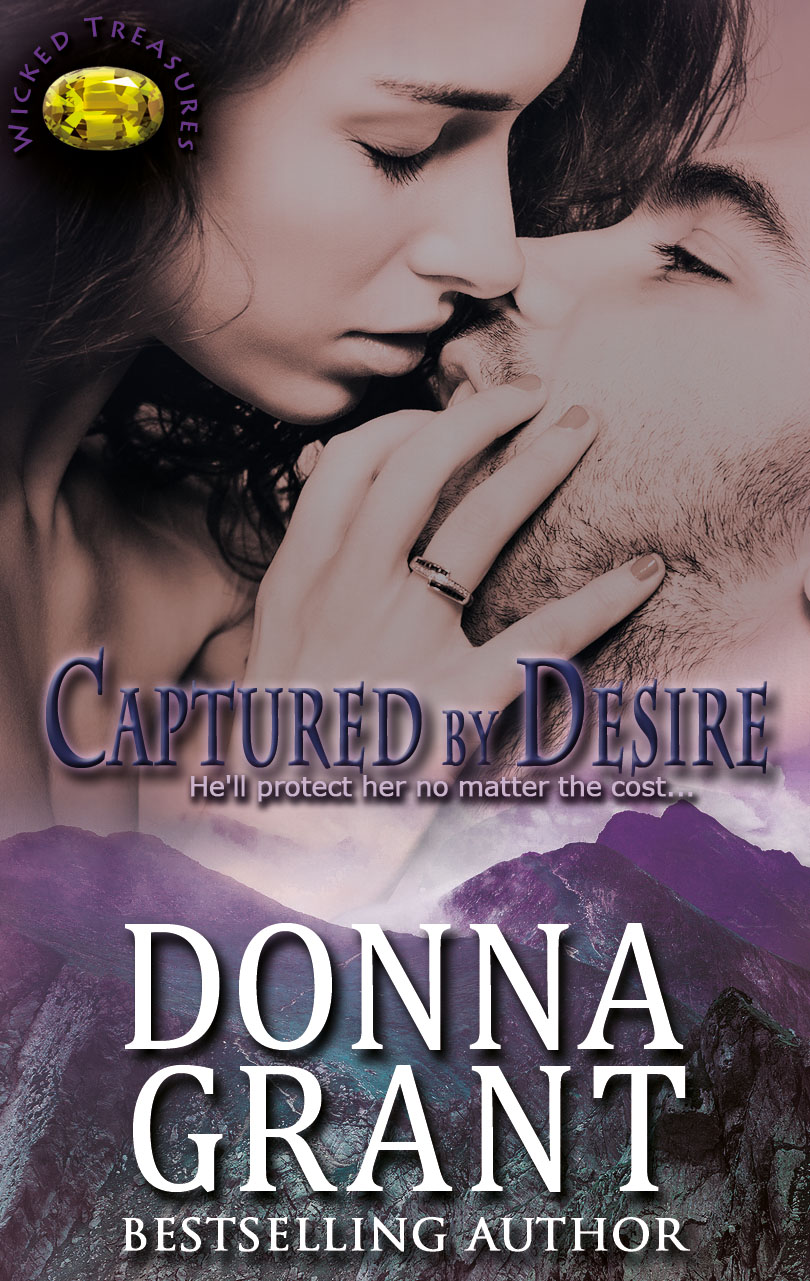 This is the third book in the series.
*************************************
For three years Juliann Little has hidden away from everyone after the Scandal. She devoted her life to helping her father study the paranormal. It was meant to be a safe job, something she didn't have to face anyone over. Until her father disappears.
Deep in the Carpathian Mountains, Cristian Dragomire has spent his life hiding what he is. All that changes when his parents go missing. Cristian and Jules will face more than their missing parents on the mountain – they'll face their overwhelming attraction and a love that's destined to unite them. But will it be enough to overcome the creature out to kill them?
I will start by saying the I love the covers of these series, but the cover of Captured by Desire made me want to print it and put it on my wall. I couldn't look away from it. When I read that the setting of this book was in Romania… let me say… I was like "WOW? REALLY? "and then – "HEY! That is just next doors". – FYI I live in Bulgaria, and only Danube River is separating my country from Romania. Carpathian Mountains are one of the places I want to visit when I start traveling the world. All the legends, about vampires and Dracula… but I'm babbling right now. Sorry.
So, the story… It took me 12 hours to read the book. Not because it wasn't interesting, but because I didn't have enough free time. I loved the story. Everything was very well written, I couldn't have expected less from Donna Grant. She is an amazing and very good writer and this book, as well as the others, proves it.  I love stories where the main character are off searching for a missing family member and how this search is forcing them to eventually work together. Oh and did I mention that there was a creature out there trying to kill them? And that they will have to face their overwhelming attraction and love?
I love this book. I strongly recommend it.
I give this book 5 / 5 stars
You can buy this book from:
To read about Donna Grant and the previous two books in Wicked Treasures Series follow these links –