~Day 2~
Wicked Treasures is one of the many series written by Donna Grant.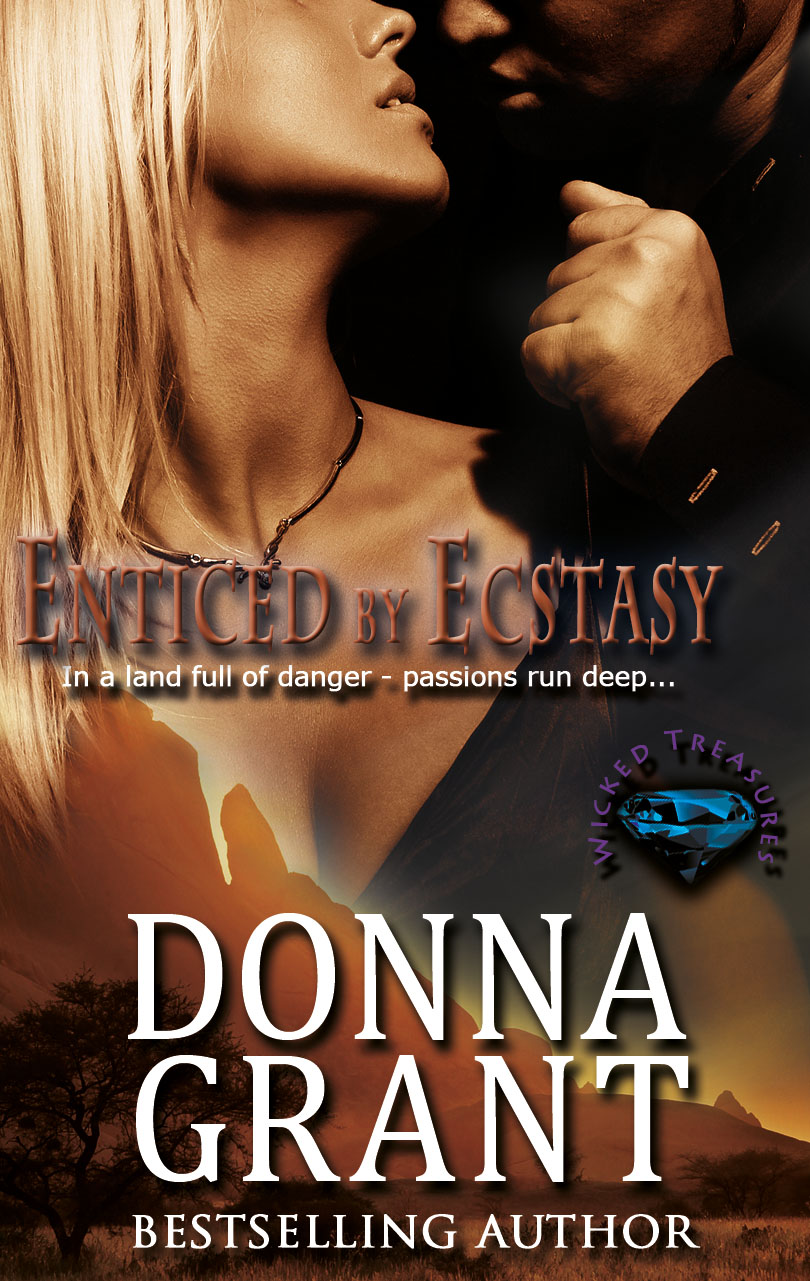 This is the second book in the series.
***************************************
For six long years vengeance has driven Channing St. John. He will do anything – even if it means using his enemy's daughter – to punish the man responsible for ripping his world apart and nearly killing him.
Abby Huntington puts her trust in a guide in the wilds of Africa and pretends to be kidnapped in order to deal her father a blow he'll never see coming. But Abby isn't prepared for Channing's haunted eyes or his entirely too handsome, too appealing body. Will the desire neither can ignore be enough to temper two damaged hearts?
I`ve always wanted to go and visit Africa. With this book I had that chance. I loved the characters. Channing and Abby instantly became my favorites. I love how they both seek revenge for past wrongs in their life and and how in the end they discover love and joy. The story itself is, needless to say, very well written and got my world spinning from the very beginning. I wasn't able to stop reading it until I reached the end. I would definitely recommend this story and this series to everyone who loves romance. Oh and before I forget… kidding. The story took my breath away. When it ended I stood there on my chair and looked blank at the monitor. I wanted more. I didn't want the story to end. But like every story this also had to have an end.

I give this book 5 / 5 stars
You can buy this book from:
To read about Donna Grant and Book 1 in Wicked Treasures Series follow this link – ~Day 1~